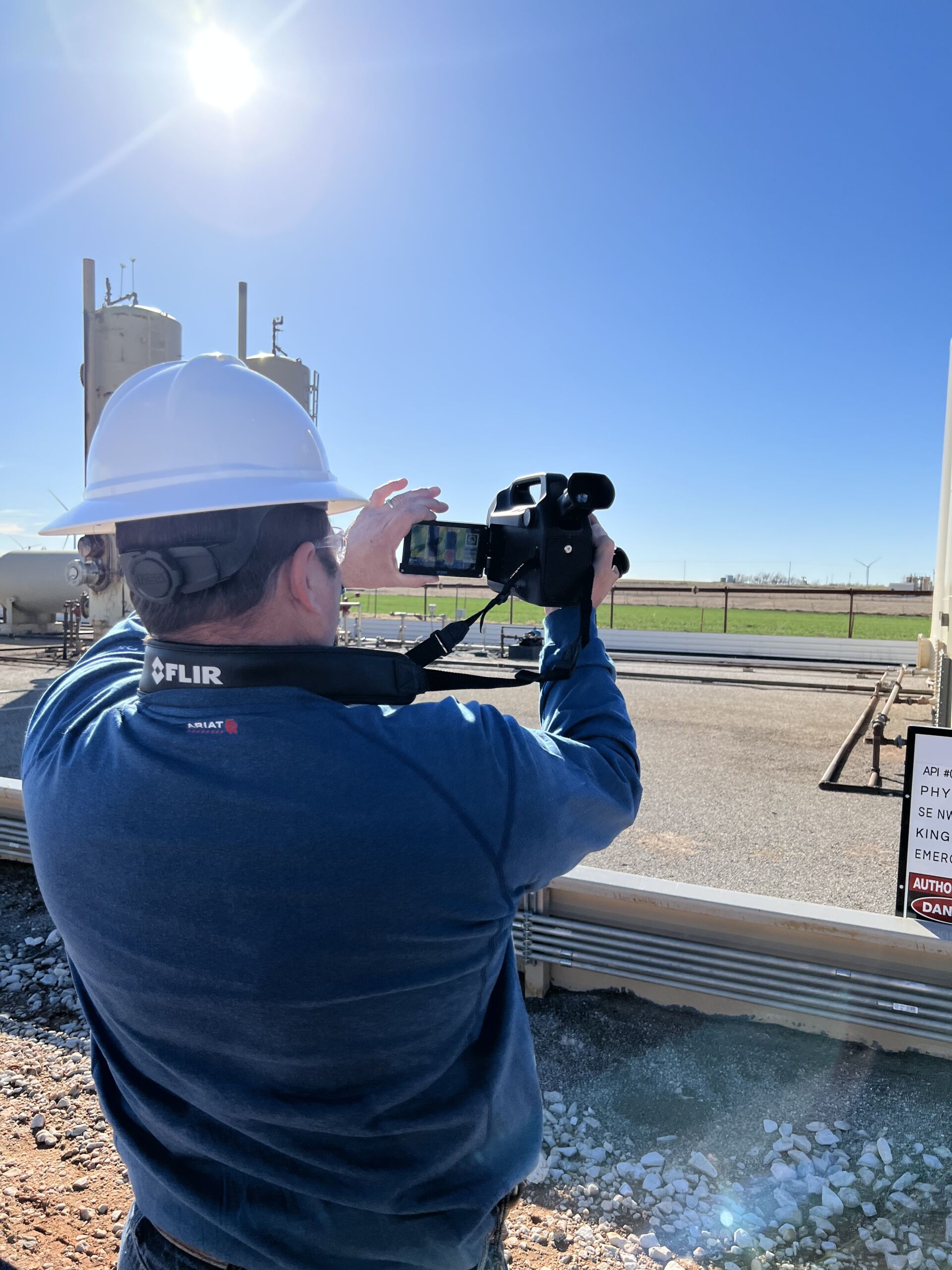 Environmental
We help natural gas operators demonstrate compliance and satisfy industry regulations for emissions testing, leak identification, leak monitoring, and leak repair.
Our emissions testing and environmental leak detection & repair (LDAR) programs provide numerous benefits to your company:
Reduce gas losses
Retain profitable & active well sites
Maintain operator safety
Decrease exposure to surrounding areas
Reduce emissions fees
Increase compliance
Document all work and progress
We can help you establish an effective environmental program at your sites.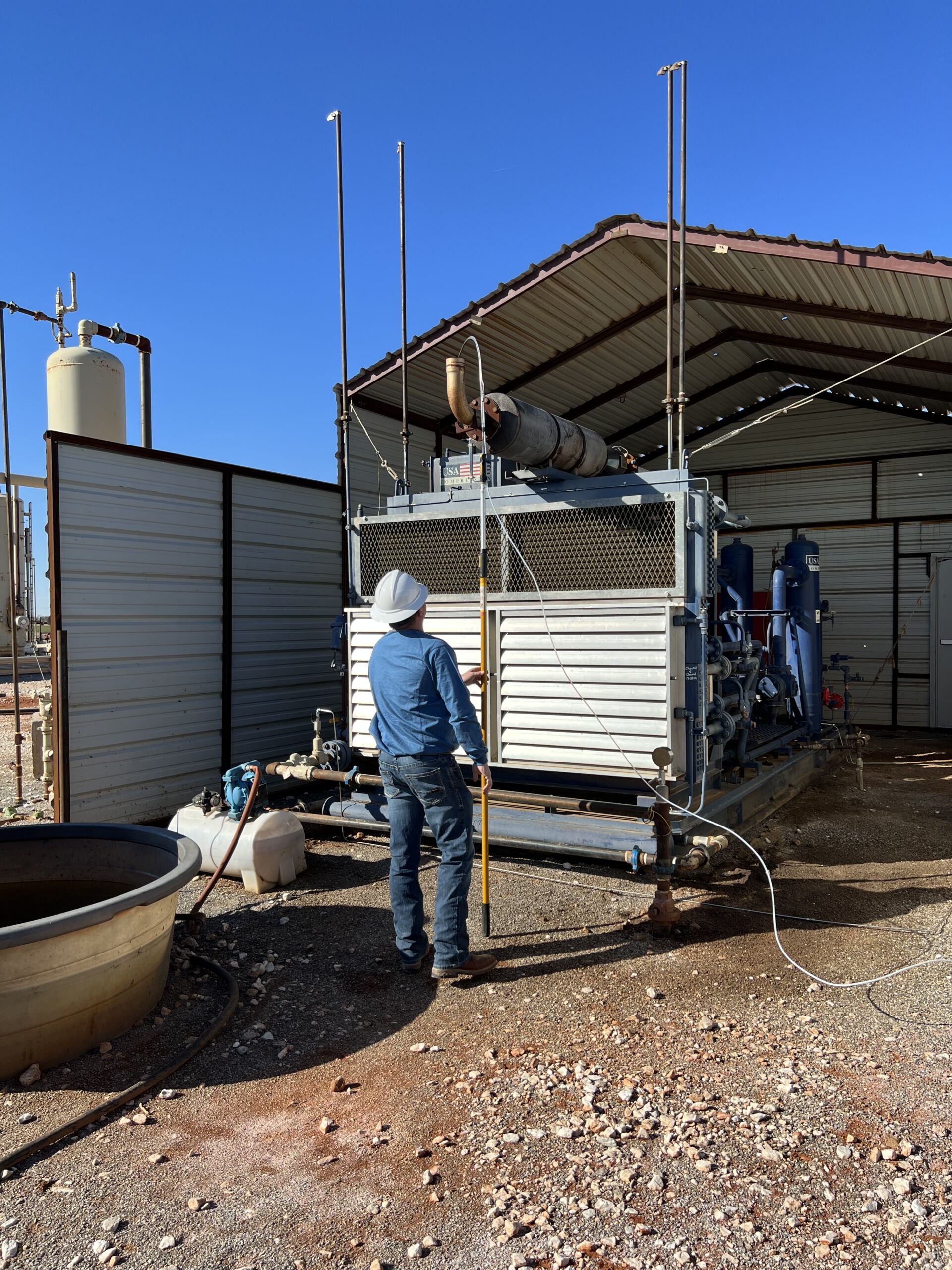 Emissions Testing
Leak Detection & Repair (LDAR)

40 CFR Part 60 Subpart JJJJ Testing – NOW AVAILABLE

40 CFR Part 63 Subpart ZZZZ Testing – NOW AVAILABLE
Leak Detection & Repair (LDAR)
Our skilled technicians are trained in the latest infrared technology that identifies real-time fugitive hydrocarbon leaks at natural gas well sites.
Sensitivity standards that meet the EPA's OOOOa methane rule.

GPS tagging for reporting compliance.

Safely search for leaks at great distances if necessary.

Reach installations that are difficult to monitor.

Check dozens of connections.

Locate even the smallest leaks.

Remediate & repair equipment
Leak Detection from Infrared Camera
In the Video: Tank vent hatches like this are safety devices. This particular vent hatch is missing the valve and gasket, which is allowing more vapors than necessary to escape. With a combustor and vent lines already installed at this site, and a properly working tank vent, the gasses would have been directed through the combustor. Our LDAR technology was able to identify this issue.