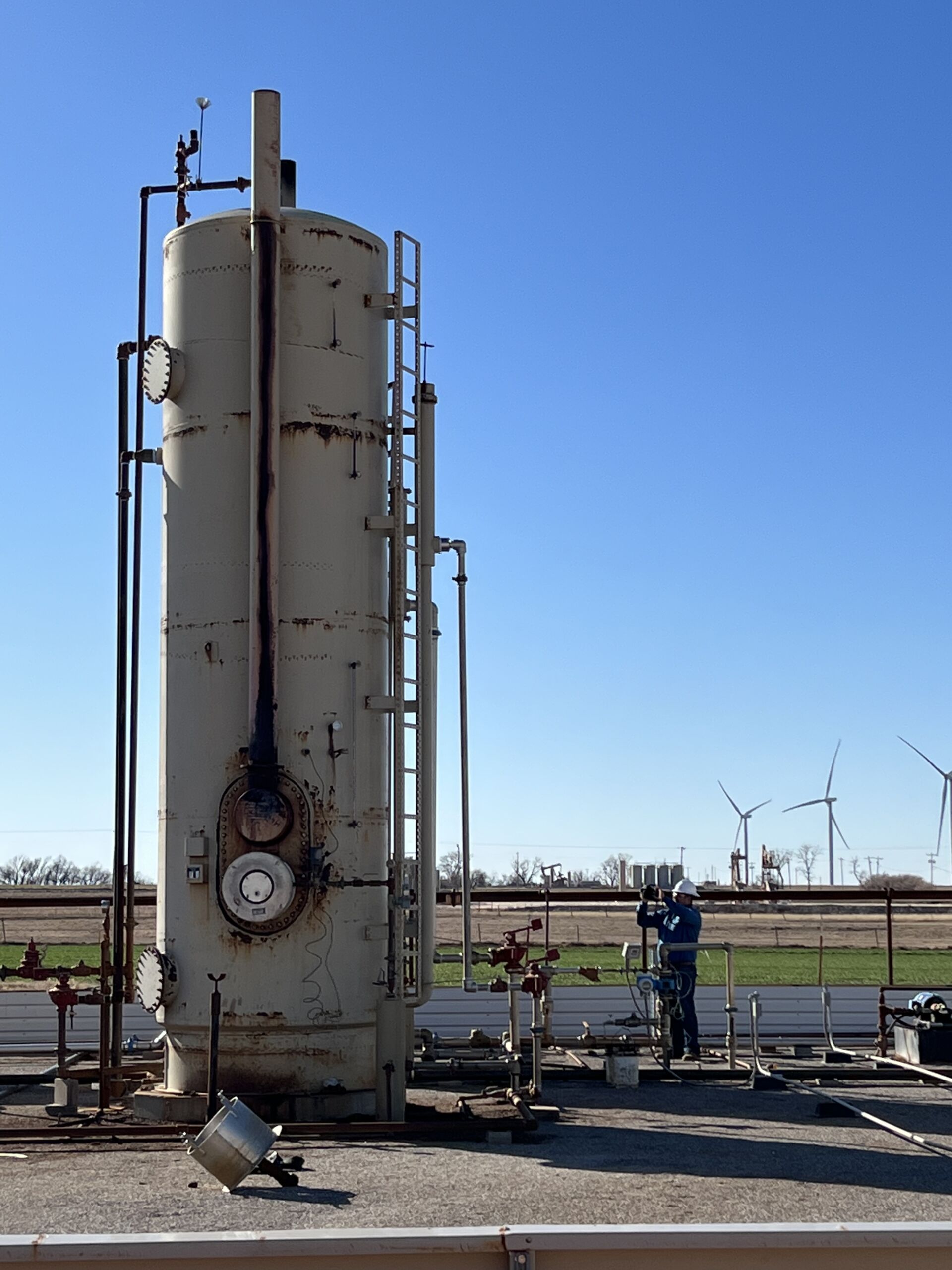 Experience
Thurmond has been a leader in the natural gas measurement and manufacturing industry since 1946, providing field-proven products and unparalleled, full-service measurement and turnkey solutions from the well head to the sales point. Our best-in-class workforce has a combined 800+ years of measurement and fabrication experience with an exceptional safety record.
As a longtime leader in the natural gas measurement industry, our companies have weathered the ups and downs of the energy cycles. This has prepared our management team and employees to perform efficiently and to ready ourselves to meet future challenges and opportunities in the market.
We do our best work when our employees, customers and strategic partners are aligned and have everyone's best interest at heart. Without this allied cooperation, we would be just another service and fabrication company. Our reputation, our integrity, and our desire to be a trusted partner is our company's bedrock.
Our 75+ year legacy and expertise provide a solid foundation for our valued employees, partners and customers.
Watch this video of our company timeline.
Thurmond Historical Timeline, Highlights & Milestones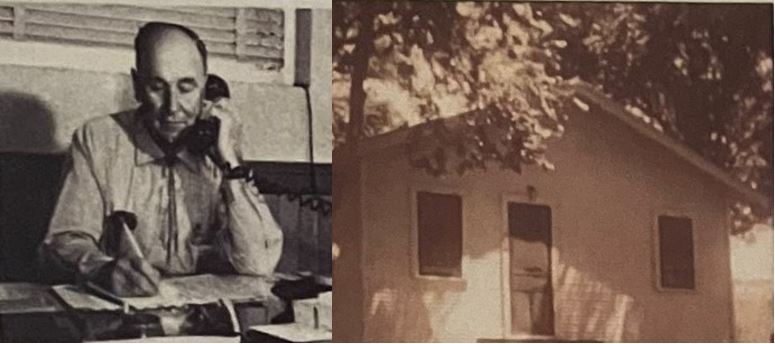 Founded with 4 Customers
JA "Jim" Thurmond founded a natural gas testing company in Lefors, Texas, starting with 4 customers.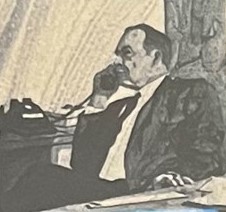 Name Change
Levi "Mac" McGlothlin joined Thurmond as partner. The company's name was changed to Thurmond-McGlothlin.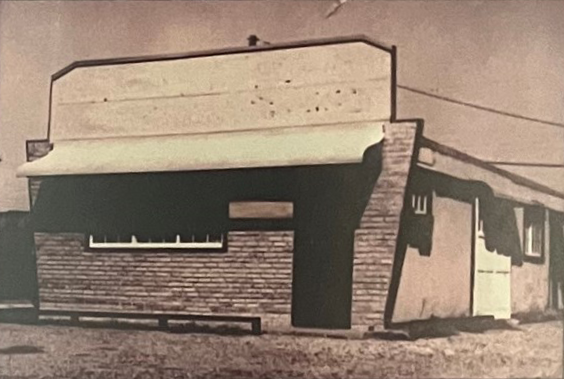 Move to Pampa, TX
Company headquarters moved to Pampa, Texas, where a field office still operates today.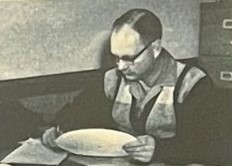 Partner Ray Jordan
Ray Jordan became a partner and president of the company after joining 11 years earlier.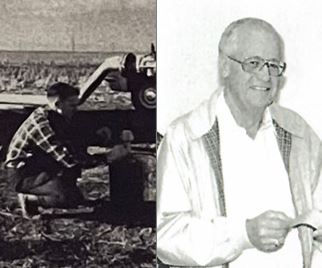 Partners Jack Chisum (left) & Wayne Hudgeons (right)
Jack Chisum became a partner after joining the company 10 years earlier. He went on to become CEO in 2008 and remained in the position until his passing in 2016. Wayne Hudgeons also became a partner this year. Wayne is the father of current chairman, Ken Hudgeons.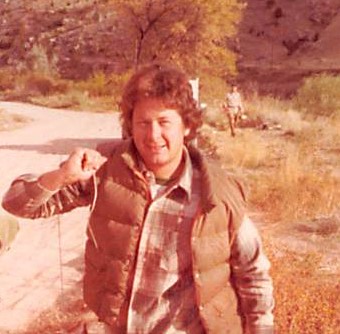 Ken Hudgeons
Working part-time for the company throughout high school, Ken Hudgeons joined the company full-time in 1976 and established a branch office in Gillette, Wyoming. He was also instrumental in establishing offices in Roosevelt, Utah; Williston, North Dakota; Woodward & Hennessey, Oklahoma. In 2023, Ken celebrated 47 years with the company and currently serves as Chairman. His son Trevor Hudgeons and stepson Chris Mitchel now lead the company.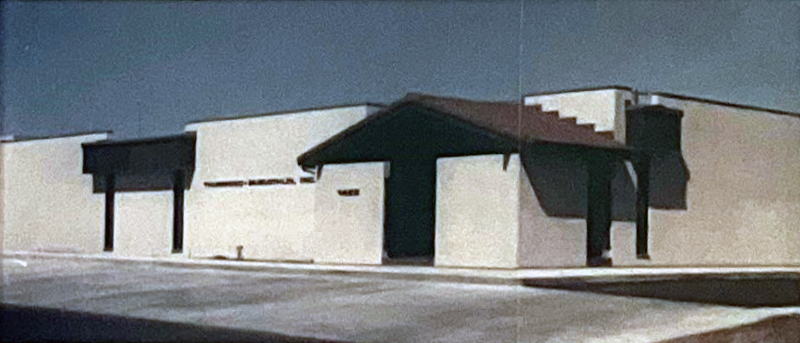 New Office
The company built new headquarters at 1428 N. Banks St. in Pampa, TX, where the field office still operates today.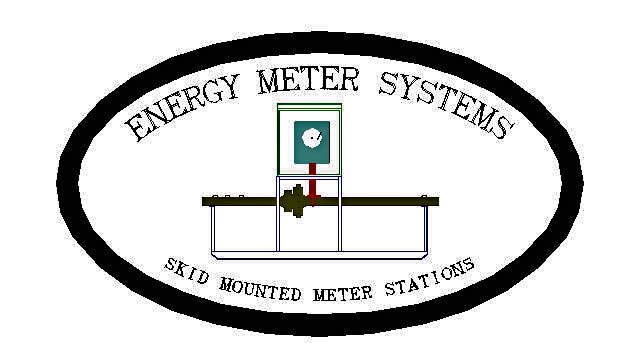 Energy Meter Systems
Wayne Hudgeons was instrumental in establishing a sister company, Energy Meter Systems (EMS), in Hennessey, Oklahoma, manufacturing meter runs/stations, custom instrumentation buildings, and other measurement equipment for the natural gas industry.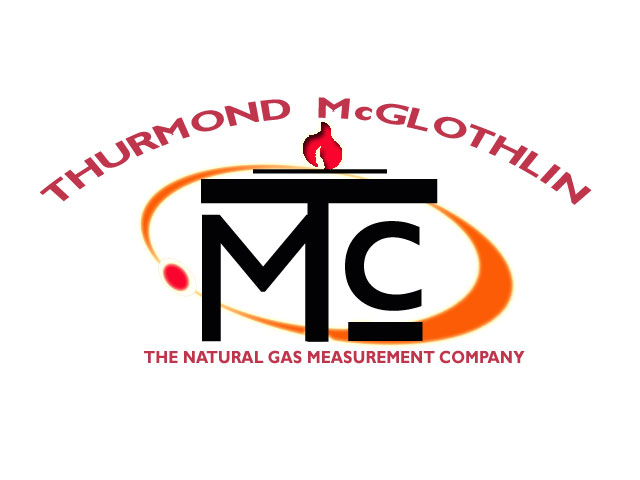 One of the Largest Natural Gas Measurement Companies in the U.S.
The company had become one of the largest natural gas measurement & testing service companies in the U.S. with 7 branch offices established across the country (5 in Oklahoma: Ardmore, Hennessey, Woodward, Edmond, Wilburton, and 1 in Roosevelt, Utah. Offices in Wyoming and North Dakota had ceased operations.)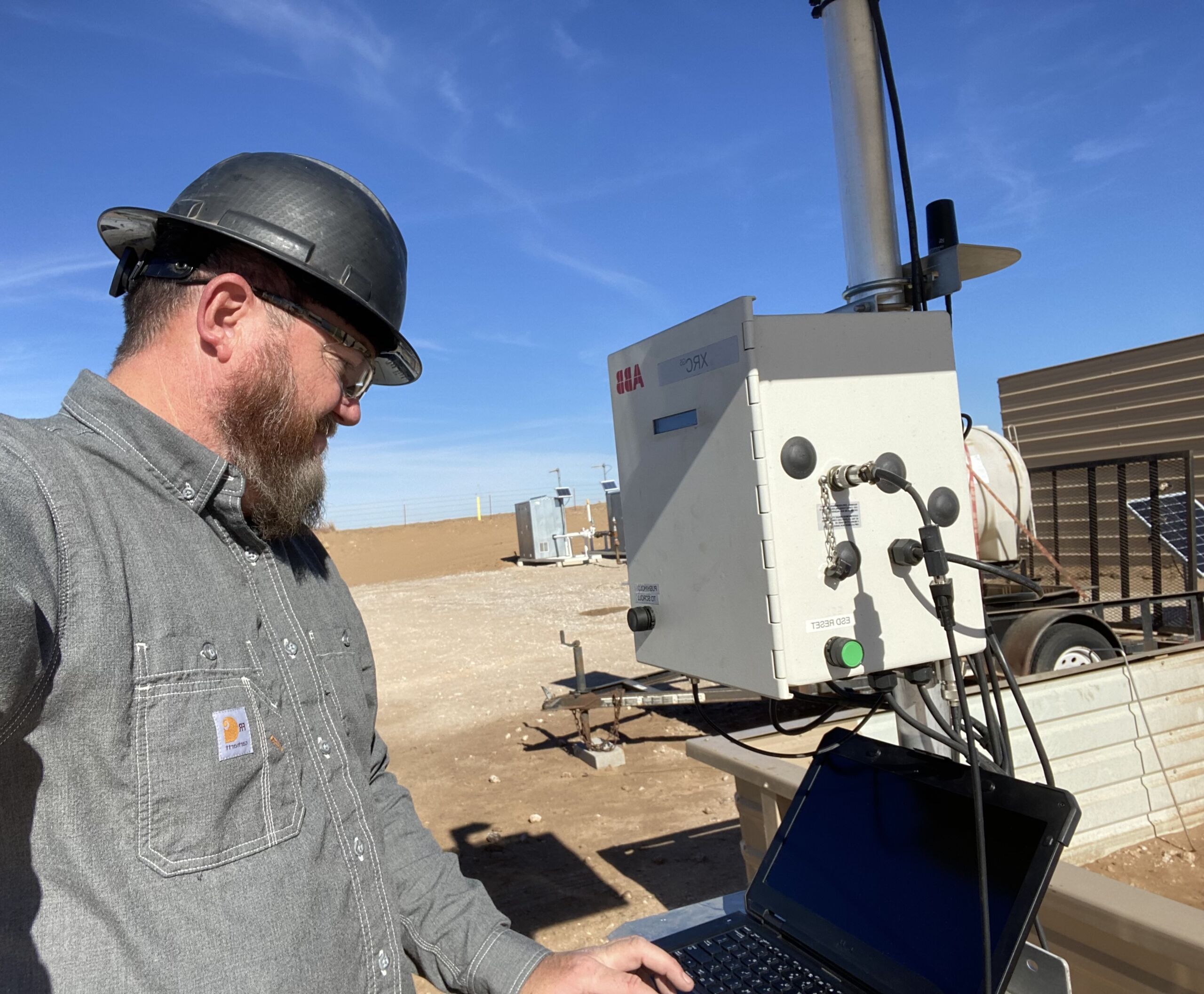 Electronic Measurement
The company entered the electronic measurement business – the future of the natural gas measurement industry. A team of technicians installed 25% of the first total flow meters across Oklahoma and Kansas.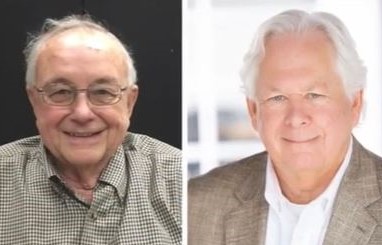 CEO & President
Jack Chisum was named CEO, and Ken Hudgeons was named President.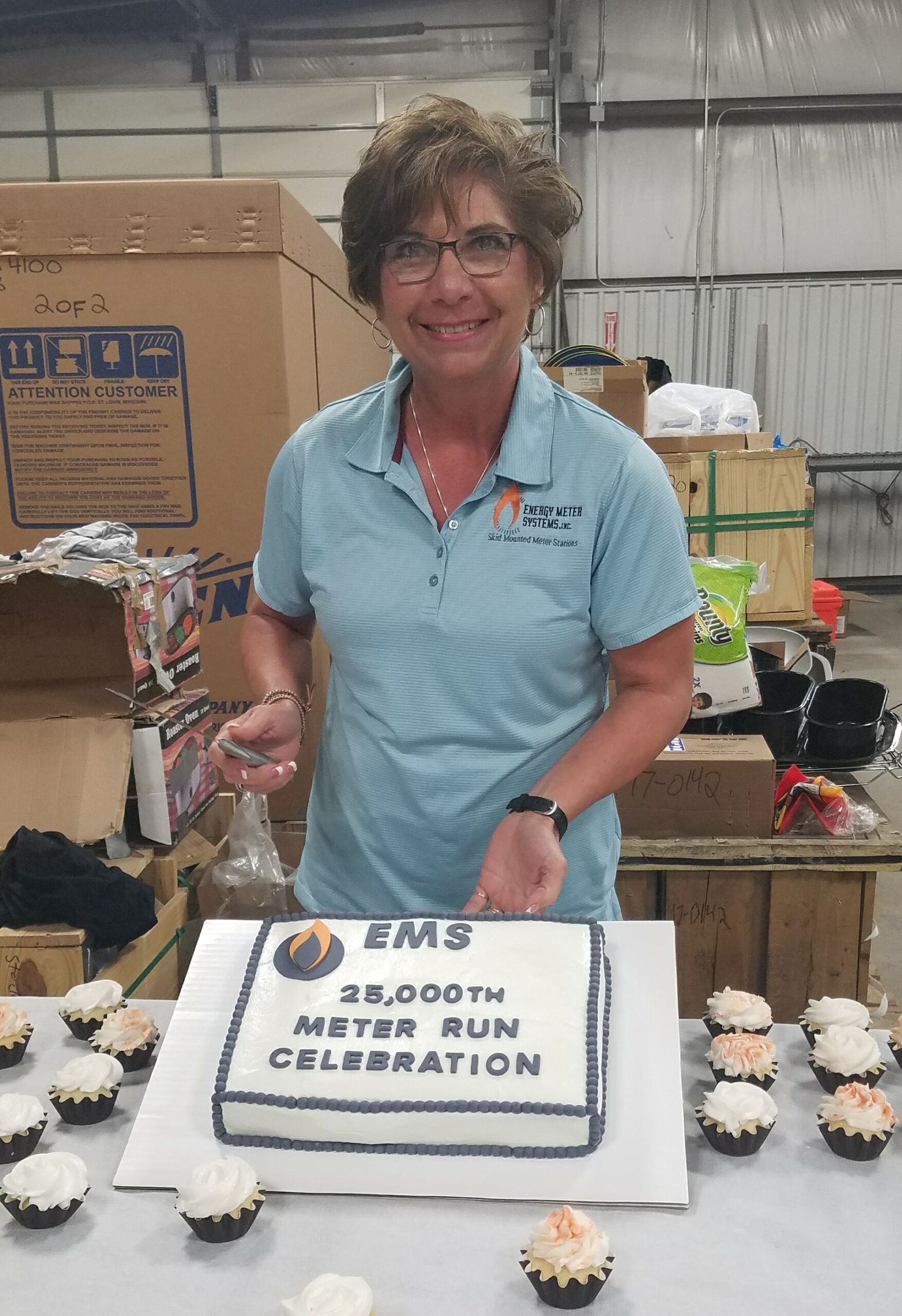 Manufacturing Milestone
Energy Meter Systems (EMS) celebrated its 25,000th manufactured meter run.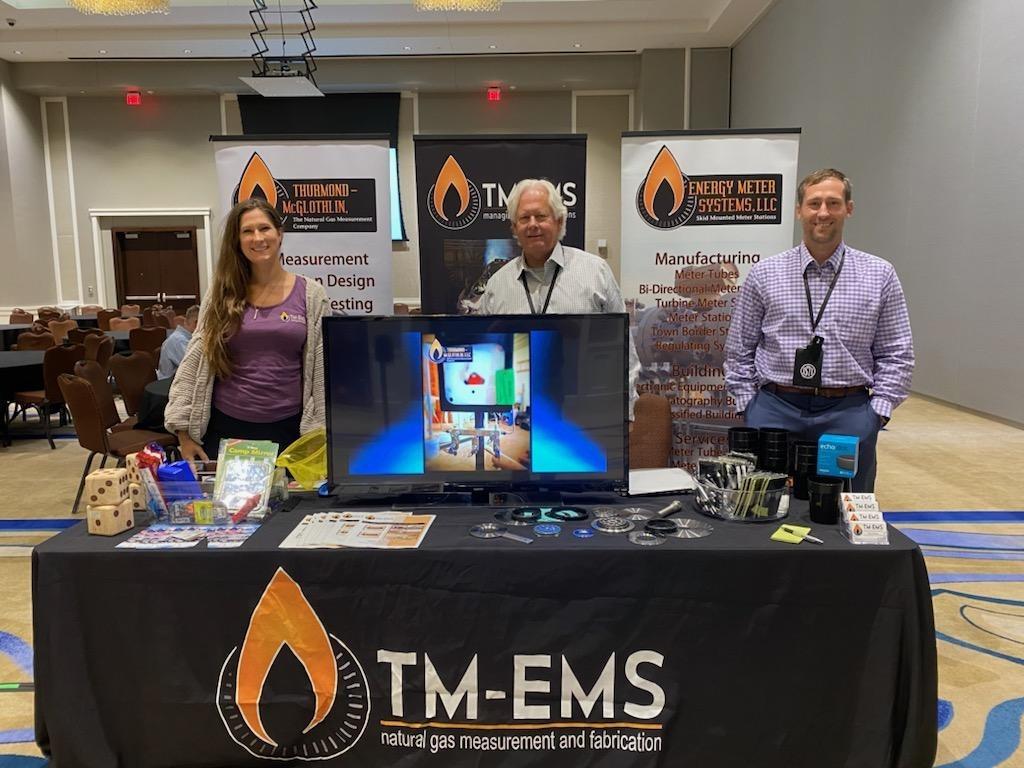 75 Years
The company celebrated 75 years of continuous operation – a major longevity milestone in the natural gas measurement industry.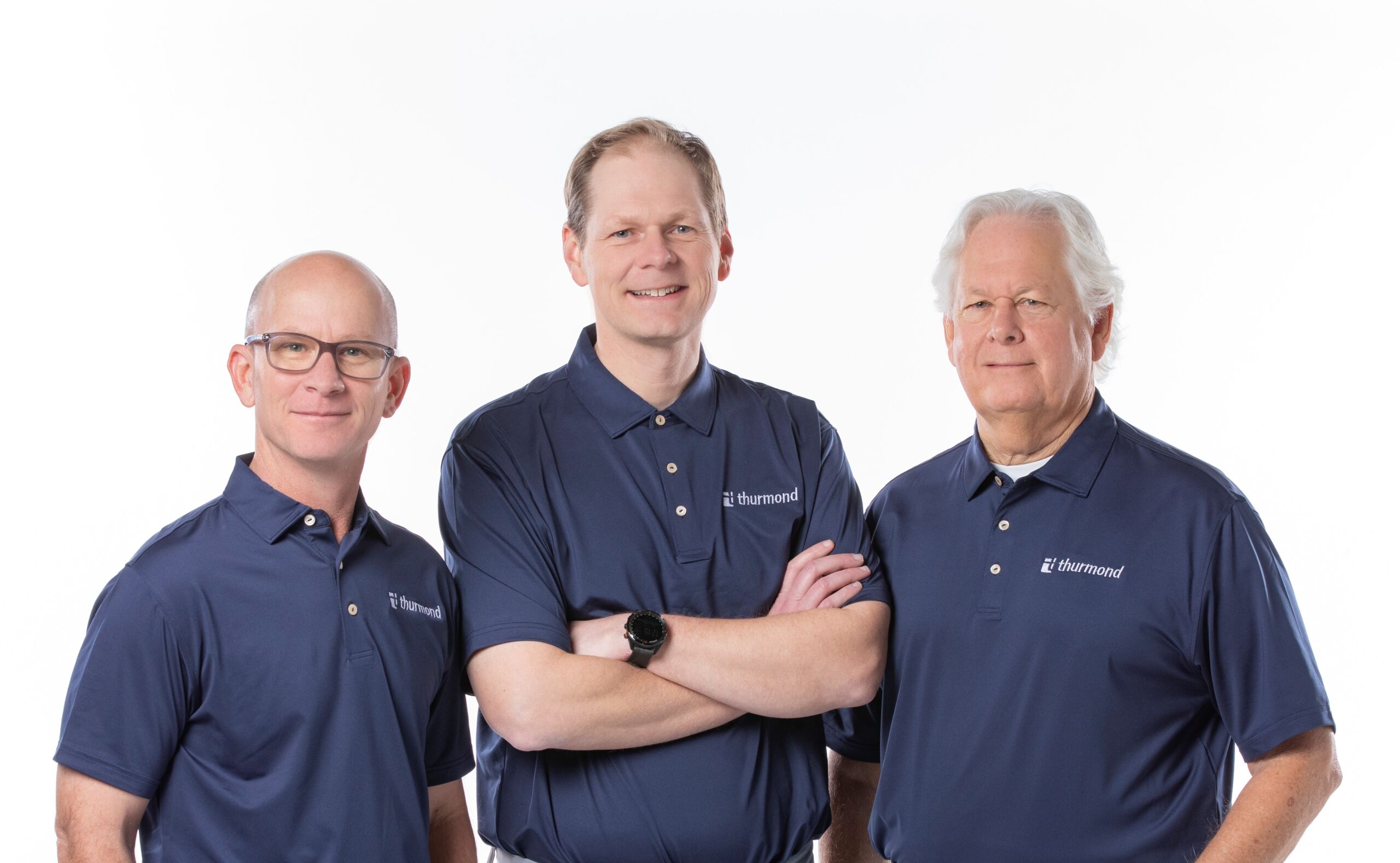 New Services, New Name, New Family Leadership
The company added environmental services to its portfolio, further advancing Thurmond's commitment to provide the latest standards and advancements in the natural gas measurement industry.
Chris Mitchel & Trevor Hudgeons (stepson and son of Chairman Ken Hudgeons) became Co-CEOs.
Sister companies Thurmond McGlothlin and Energy Meter Systems were united under one name: Thurmond. A combined company allows Thurmond to establish a cohesive front in the marketplace with suppliers and customers; provide greater opportunities to work together as one team with sales, production and operations; demonstrate a renewed, strategic focus; and give customers more shared value. Honoring the long legacy of the company and looking forward with optimism, Thurmond's best days are ahead!